Gross Polowy is Hosting a Bowling Night to Help Strike Out Cystic Fibrosis!
Gross Polowy is hosting an event to help Strike Out Cystic Fibrosis! Review the attached flyer for details. Cystic fibrosis is a life-threatening, genetic disease that causes persistent lung infections and progressively limits the ability to breathe.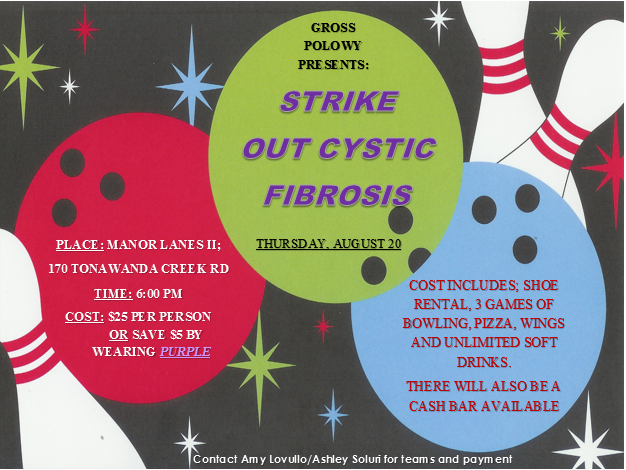 In the United States about 30,000 people are living with cystic fibrosis (70,000 worldwide).
Approximately 1,000 new cases of CF are diagnosed each year.
More than 75 percent of people with CF are diagnosed by age 2.
Nearly half of the CF population is age 18 or older.
Contact Human Resources at 716-204-1798 for more information.