Gross Polowy Will Participate in the Ride for Roswell
Gross Polowy, LLC will again be participating in the Ride for Roswell on June 25th! Funds raised through The Ride For Roswell support the cutting-edge research and patient care programs that benefit the 31,000 patients who turn to Roswell Park for hope.  Donations are further used to improve the patient and family experience, support new clinical treatments and procedures and educate the next generation of cancer scientists and clinicians.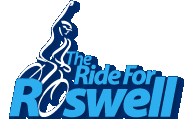 Whether you have a bike or not – there are many different ways that you can be involved and help support the Roswell Park Cancer Institute. You can make it a family affair – invite your significant other and/or the kids to help benefit this great cause or sign up with a friend!
You can also become a virtual rider online if you don't have a bike and can't participate the day of the event or feel free to volunteer and help at a local rest stop!  Day of Volunteers are always needed!  Help support the riders on the longer routes and provide water and snacks!
http://give.roswellpark.org/site/TR/Events/General?team_id=1232&pg=team&fr_id=1060